Now introducing: Fall Academy! Aug. 10 – Nov. 5
Sign up your child for our Fall Academy — a soccer program and Fall Learning Lab for in-person e-learning support.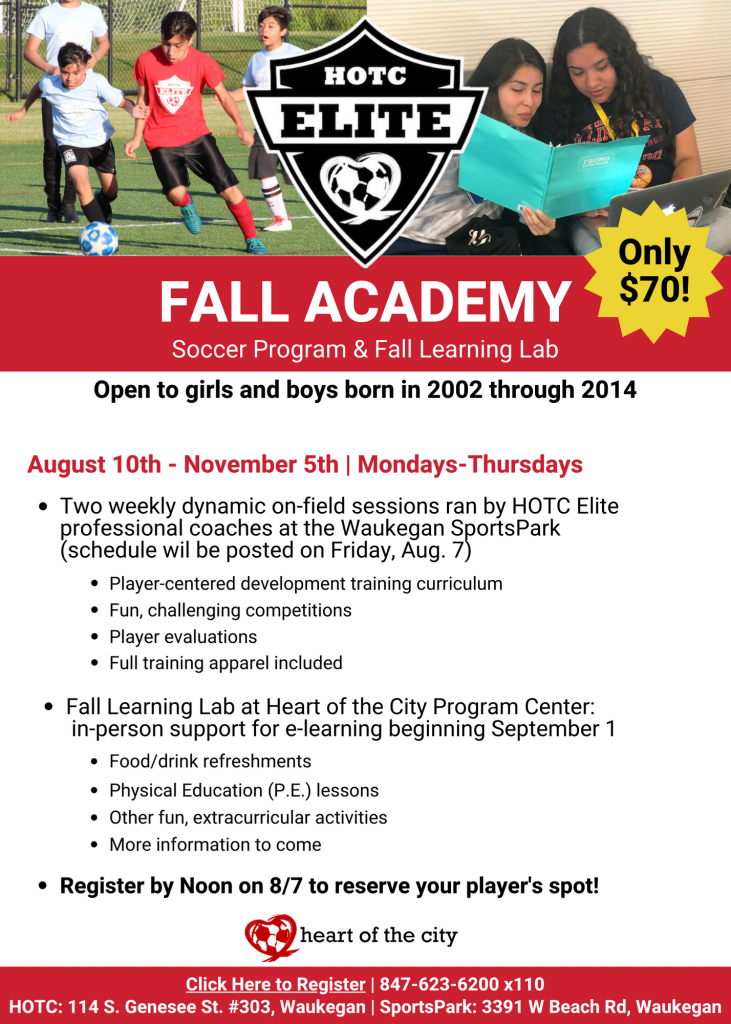 **Staff, coaches & tutors will be following strict Covid-19 protocol with all the on field and e-learning activities.
NOTE: If you already registered your player for the 2020-21 travel season, we will apply your registration and $70 deposit to the Fall Academy.
Register here. More details and schedule coming soon!