Heart of the City Elite is a competitive travel soccer program for boys and girls (U9-U19). Athletes perform at higher levels of play with a focus on player development.
Program features:
Player-centered development program
Lowest fees in Lake County ($500-750)

$500 fee for all age groups if a player resides in: Waukegan, Zion, North Chicago, Round Lake, Beach Park, Winthrop Harbour.

Highly qualified professional coaches
Top-notch training and game facilities
Fall, Winter and Spring leagues
Pre-season training and in-house performance center
Tournaments included plus college showcase tournaments for high school teams
State Cup or President's Cup registration for chosen teams
Pathway for players to play college soccer and beyond
Established relationships with college coaches and recruiters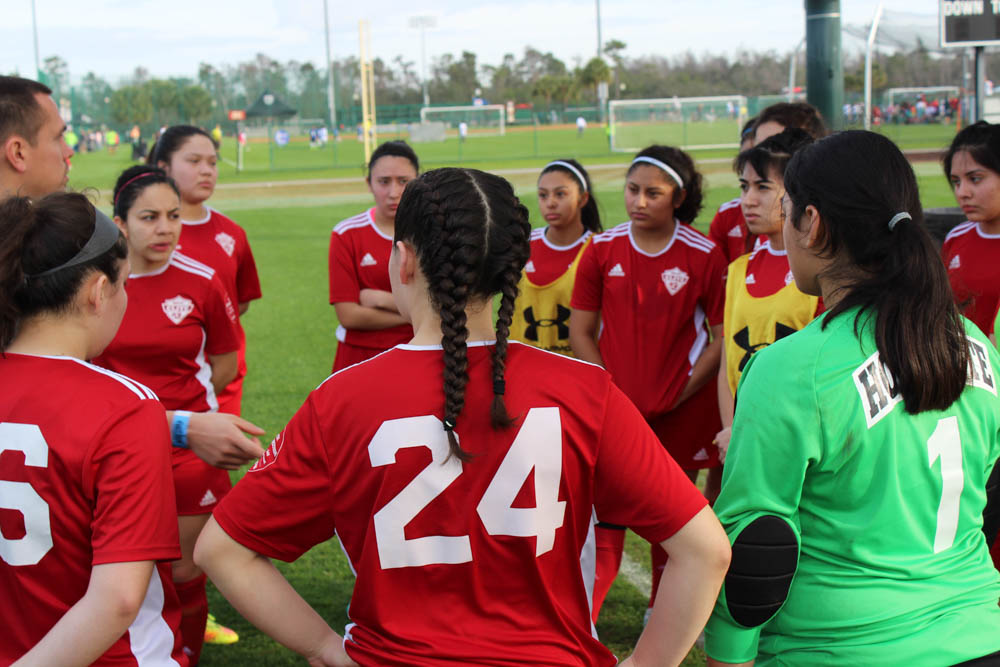 • Develop complete soccer players that play an intelligent brand of soccer  
• Develop players to support winning high school soccer teams
• Develop players to support the state, regional and national ODP squads
• Create a developmental pathway to play at the highest level
• Support and develop our coaches
• Build a lifelong love and commitment to the game of soccer
***Limited spots available for 2019/20 season:
2006-2007 girls
2006 boys
2008-2009 boys
2012 boys
If interested in being evaluated for a position, please contact Director of Coaching, Julio Serrano, at 224-637-3508; julio@hotcsoccer.org.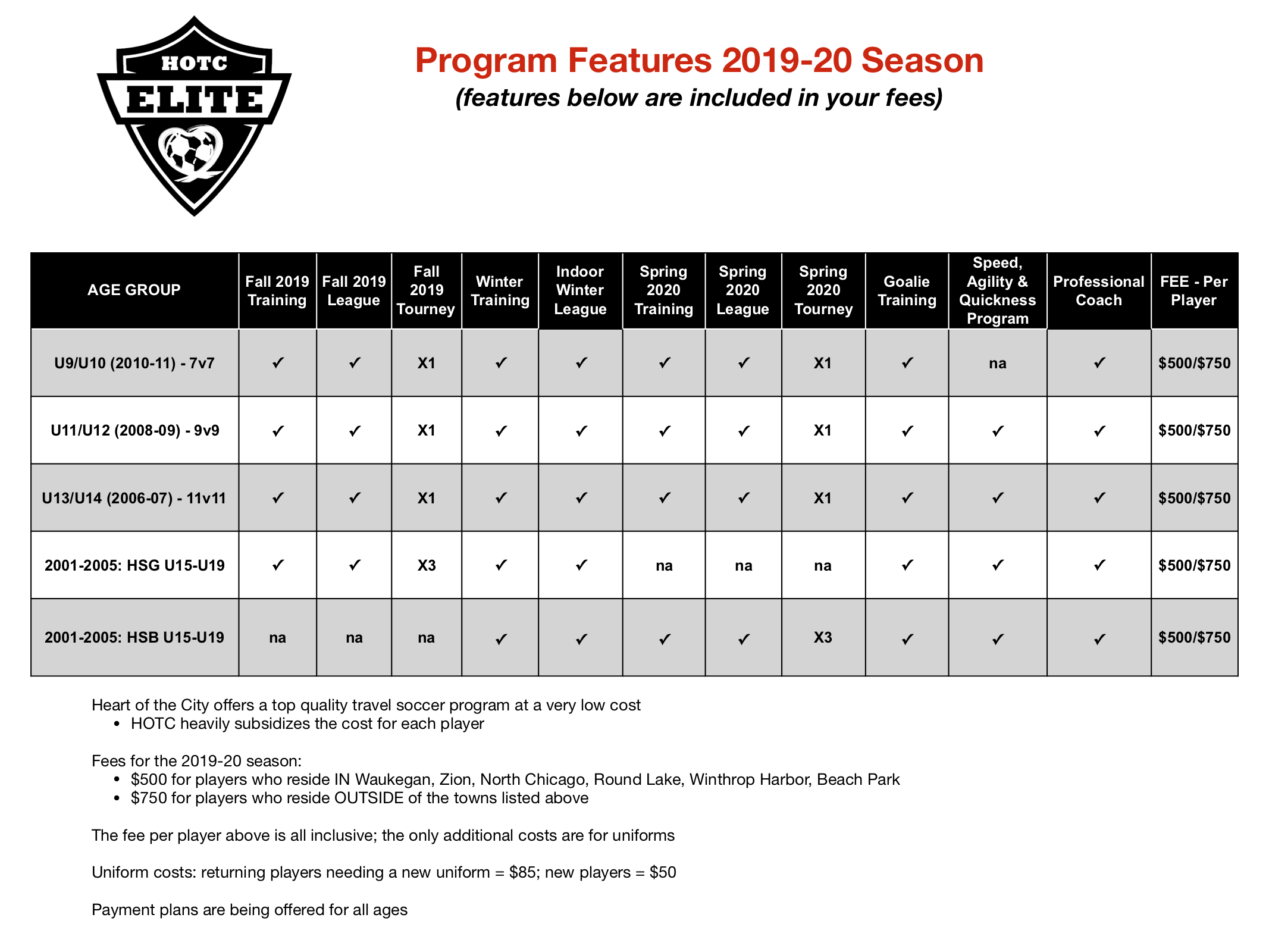 Frequently Asked Questions
Heart of the City Policies (English & Spanish)