Heart of the City's Soccer Academy is a recreation program for youth ages 5-14 to learn the basics of soccer! Soccer Academy (U7-U14) and Adventure Academy (U5-U6) emphasize having fun in a positive, educational environment.
Program Features:
Focus on player development
Emphasis on learning the game
Supportive, professional coaches
Quality facilities
Affordable fees
Positive environment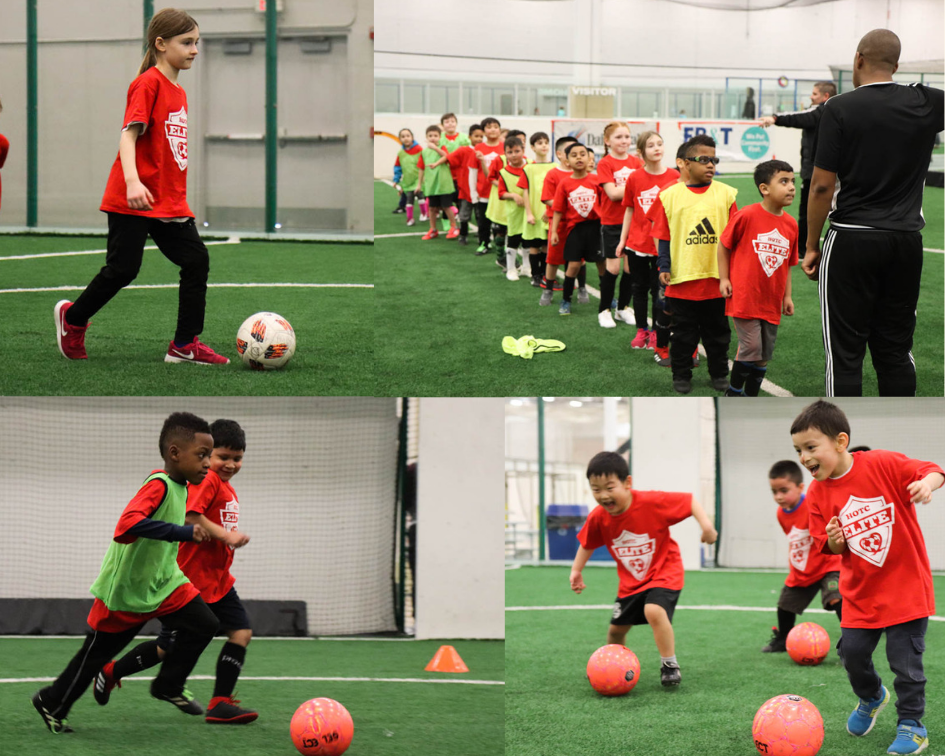 Soccer Academy Summer League (kids U7-U14)
Soccer Academy Summer League is focused primarily on offering youth opportunities in soccer in a balanced, competitive setting. Heart of the City directors will assign players to teams based on skill and experience level to ensure good competition.
Additionally, each player is guaranteed playing time for at least one-half of each game, so that all players have the opportunity to learn, have fun and develop their soccer skills.
The league will be coached by positive, enthusiastic volunteer coaches vetted and trained by Heart of the City.
Each participant will receive a free Academy t-shirt.
Registration deadline is Wednesday, June 5.
Start: Week of June 10th / End: Week of August 12th
TRAINING (all age groups):
Mondays - 6/10, 6/17, 6/24, 7/8, 7/15, 7/22, 7/29, 8/5
Between 5:30 to 8:30 PM
GAMES (all age groups):
8 league games plus play-offs
Wednesdays  - 6/12, 6/19, 6/26, 7/10, 7/17, 7/24, 7/31, 8/7
Between 5:30 to 8:30 PM
First 100 girls register for only $40!
Refer a friend or register a sibling, take $10 off!
Adventure Soccer Academy - Summer Session (kids U5-U6)
Back by popular demand! We are pleased to announce our Adventure Soccer Academy - summer session for boys & girls born in 2014-2015 (U5/U6).

WHEN: Saturdays - 6/15, 6/29, 7/6, 7/13, 7/20

TIME: 10:00 to 11:00 AM

WHERE: Waukegan Sports Park - 3391 W Beach Rd, Waukegan, IL 60085

DESCRIPTION: This program is for young kids that are looking to get an early start in soccer. The focus will be on developing muscle memory, socializing with other sports minded kids, learning how to kick, dribble and score goals, and most of all....for all the young players to have a fun, positive experience. This academy will be coached by the motivated, energetic professional coaching staff of HOTC. 
REGISTRATION FEE: $25 for all five sessions, includes an HOTC Academy jersey
DEADLINE: Wednesday, June 12.

NOTE: Waukegan Park District charges a $5 entrance to the park at weekends
Interested in coaching for Soccer Academy? Contact our Director of Coaching, Julio Serrano, at 224-637-3508 or julio@hotcsoccer.org.