Achieving Excellence On and Off the Field
We believe that all youth should have access to high-quality sports programs and to academic learning opportunities. As a result, it is of the utmost importance that our athletes and parents buy in to our academic philosophy and culture that we are building here at Heart of the City.
We want our kids to achieve excellence both on and off the field. Because there are often barriers for kids on the path to higher education, we at Heart of the City seek to support our kids and bridge that gap as much as we can. We believe it is essential that youth are exposed to the resources and academic opportunities that will allow them to create a positive and successful future for themselves.
What we offer high school students:
Access to tutors in four key areas: math, science, history and English
Monthly report card checks
SAT prep courses during the summer for incoming Juniors

Younger players are also welcome to attend but priority will be given to students who will be taking the SAT sooner.

College showcase tournaments

Online player profiles for college soccer recruitment created with Hudl software (includes curated video highlights).
Connections to college coaches for ID camps and recruiting
In-house college fair with our coaches' contacts
Coordinated college visit outings
Financial assistance with college application fees if needed.
College-readiness courses at CLC and ISAC:

"Plan, Study & Excel" at CLC: Offered during the summer for graduating seniors

"College Knowledge" at CLC: Offered during the summer for grades 9-11

Volunteer/Job opportunities

College Planning for Seniors

Build college timeline

College search

Assistance with college applications

Assistance with FAFSA filing

Assistance with applying for student loans

Assistance with applying for scholarships

Admission essay assistance

Scholarship essay assistance
What we require:
It is mandatory for

all senior athletes

to attend at least ONE college visit, prescheduled by Heart of the City. There will be at least one visit scheduled during Fall 2019 for high school girls, and one visit scheduled during Spring 2019 for high school boys.

It is mandatory

for all high school athletes

to attend one internal college fair (pre-scheduled by Heart of the City Jan/Feb 2020).
Congratulations to HOTC Elite athletes Claudia (left) and Desareih (right) who officially signed to play soccer on scholarship at the College of Lake County! We couldn't be more proud!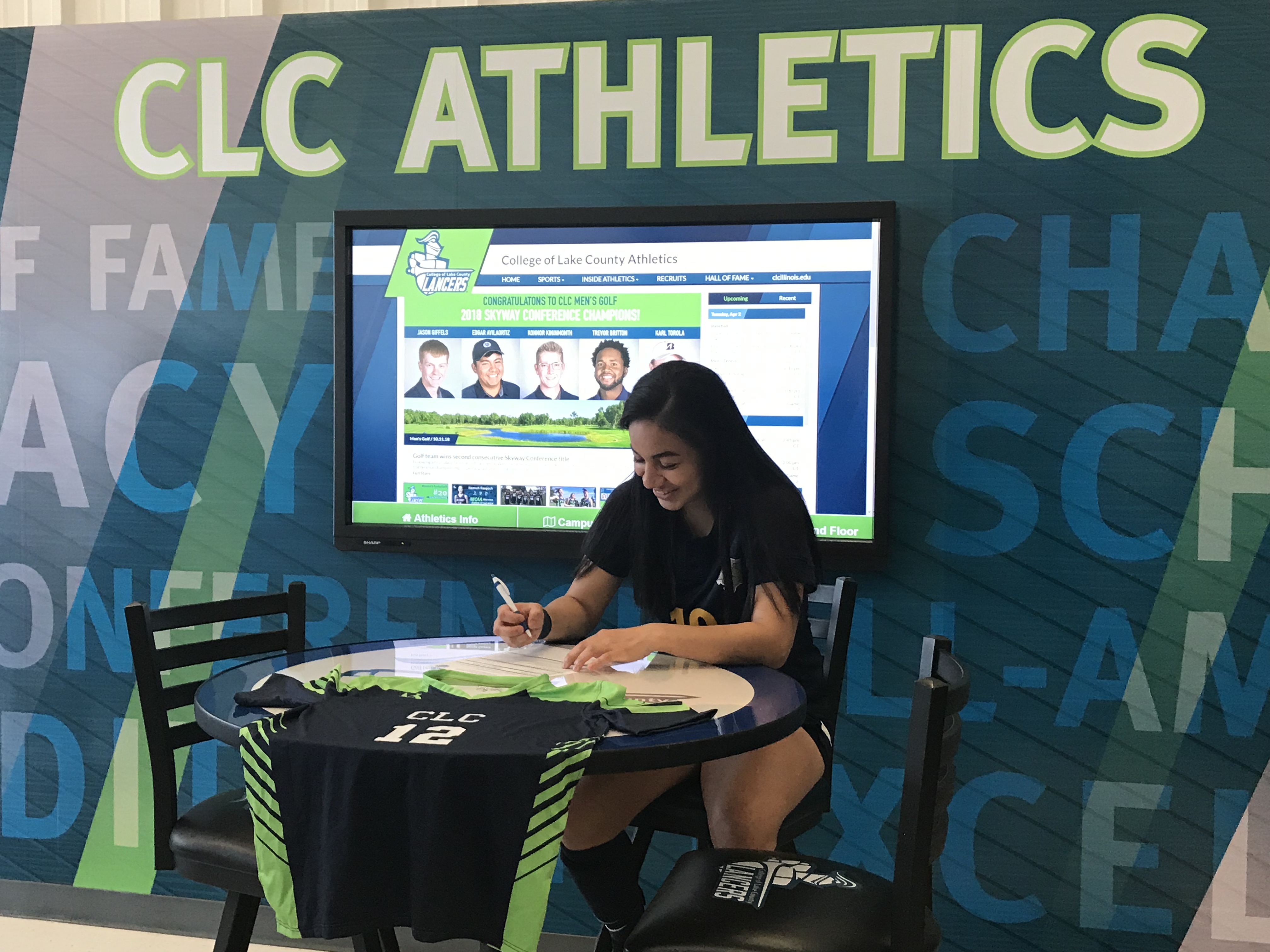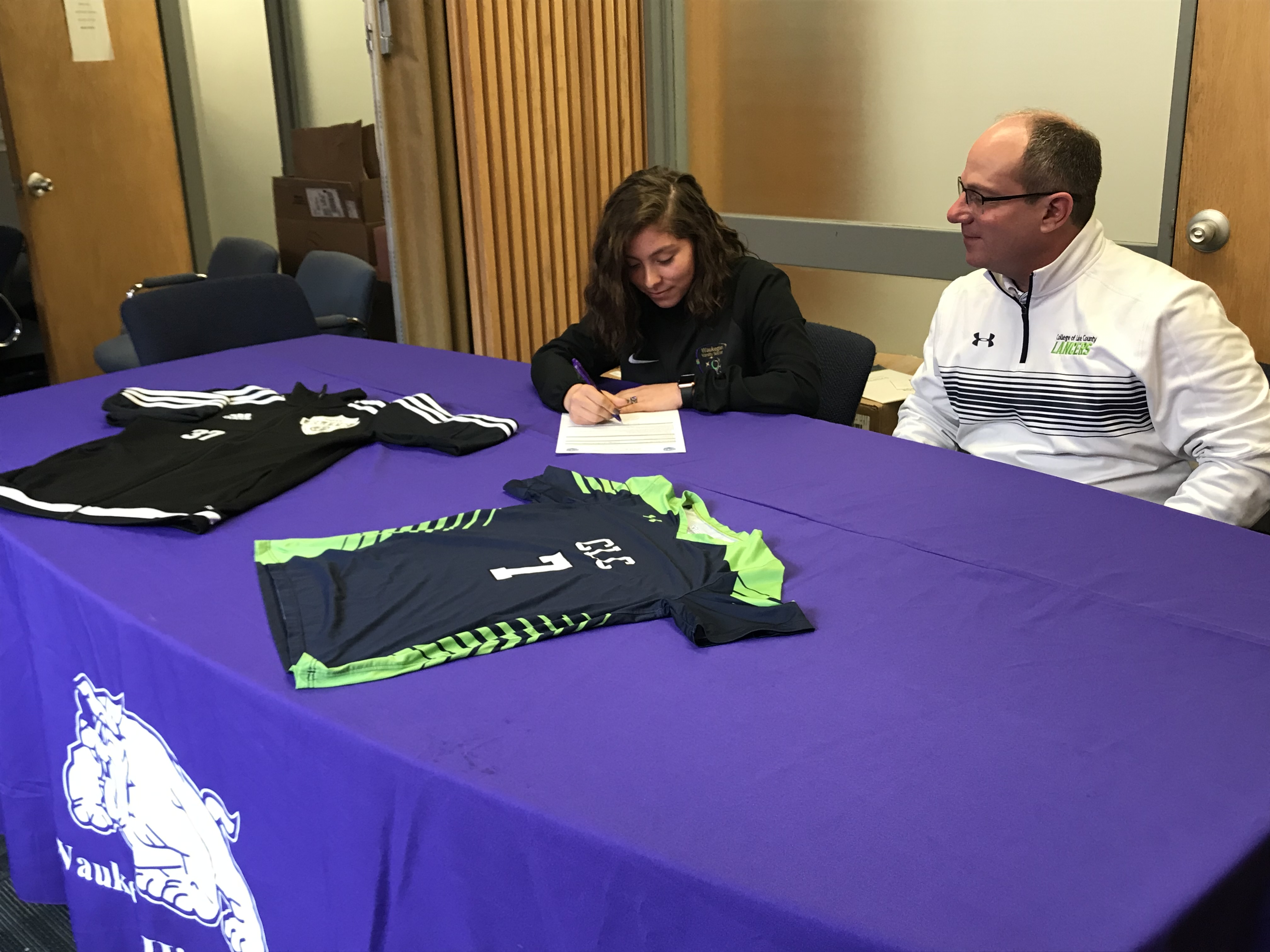 Carthage College (Kenosha, WI) - March 29
Bryant & Stratton College (Wauwatosa, WI) - March 27
DePaul University (Chicago) - January 14
Referee Training Clinic, Jan. 26-27, 2019
We hosted this clinic through the Illinois Soccer Referee Committee, and 38 of our athletes earned their official certifications!
Working as a referee will allow our athletes to earn extra income, gain job experience, and learn about soccer from a new perspective. Thank you to our supporters for making this possible!