Heart of the City transforms program center into Learning Lab
To meet the current needs of our families, Heart of the City has transformed our program center into a Learning Lab during the Covid-19 pandemic, following strict social-distancing protocols.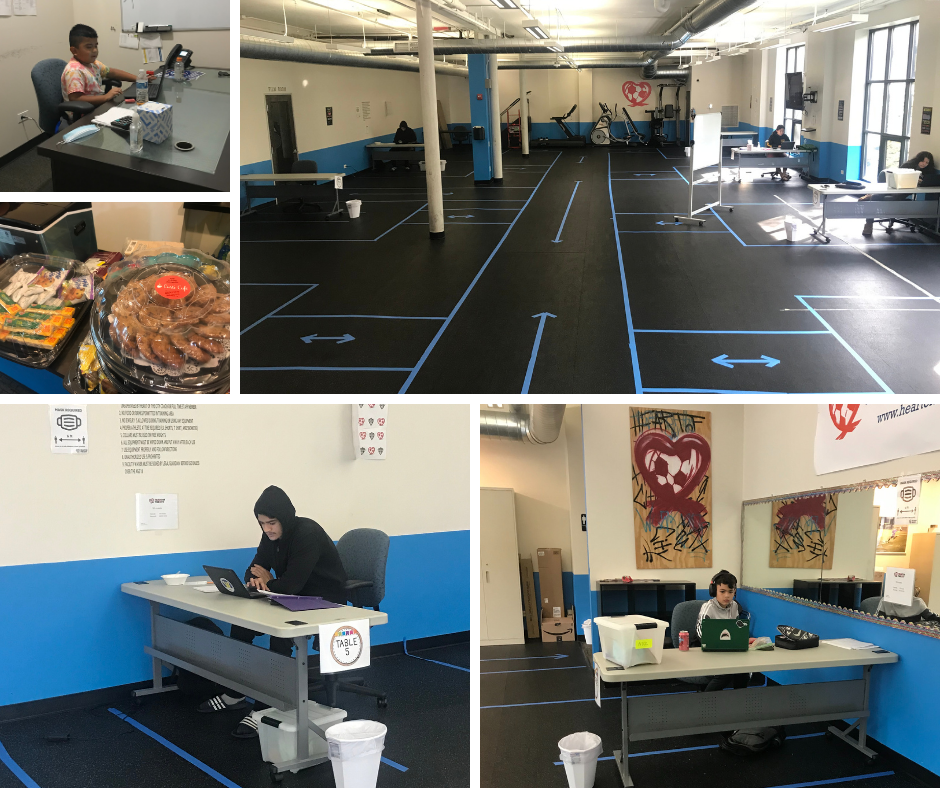 This program provides our student-athletes with a safe space to conduct their e-learning with staff supervision and support, high-speed internet, and snacks/lunches.
Interested in making a gift to support our efforts? Donate here.