Heart of the City is Elevating Soccer Performance with FIFA 11+
Earlier this year, Heart of the City teamed up with Rosalind Franklin University School of Science and Medicine (RFU) to initiate a groundbreaking impact performance and injury prevention program developed by the International Football Federation Association, widely known as FIFA.
This program, FIFA 11+, was conceived in 2010 by FIFA's Medical Assessment and Research Centre. Over time, extensive research has validated its effectiveness, demonstrating a remarkable 37% reduction in training injuries and a 29% decrease in injuries during competitive play among its regular users.
While soccer, often referred to as the beautiful game, offers numerous physical fitness and health benefits, it also poses a substantial risk of injury. FIFA 11+ serves as a warm-up training regimen comprised of three parts, featuring a total of 15 exercises:
Slow running exercises, combined with stretching and controlled partner interactions.
Exercises designed to enhance core and leg strength, balance, plyometrics, agility.
Running exercises at moderate to high speed, accompanied by planting and cutting movements.
During our spring season, Rosalind Franklin University enlisted the help of some of their students to collect pre- and post-assessment data, tracking the progress of participants who incorporated FIFA 11+ into their daily warm-up routine. These assessments scrutinized leg strength, balance, general fitness, and speed.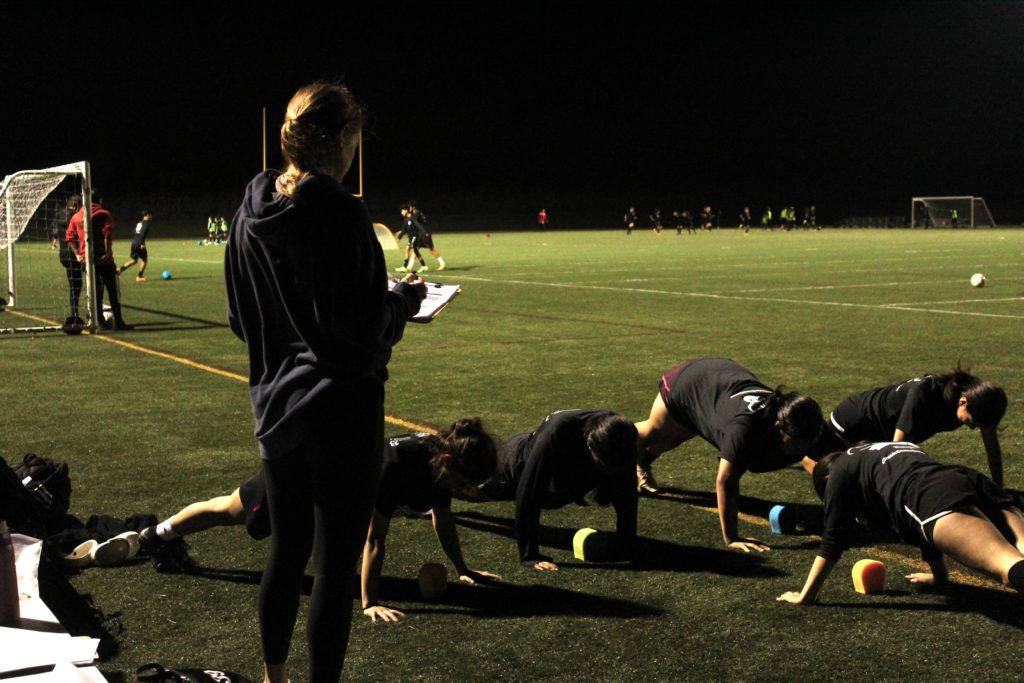 The results revealed remarkable improvements:
Enhanced performance in the 3-hop test.
Improved overall fitness.
Furthermore, injuries throughout the season witnessed a significant reduction compared to previous seasons.
The primary objective of the FIFA 11+ program is to prevent injuries and enhance performance. This innovative program not only prioritizes safety and well-being during play but also elevates performance outcomes, offering our student-athletes a level of care, attention, and expertise akin to that enjoyed by many professional soccer players.
"Our partnership with RFU and implementation of this program has shown exceptional results. HOTC athletes are healthier, spend more time on the field with less injuries, and consistently demonstrating increased performance during games", said HOTC Sporting Director, Dean Smith.  
Following a successful pilot session in the spring, RFU has made the decision to reintroduce this program with HOTC Elite's High School Girls team. In addition to conducting pre- and post-test assessments to gauge its impact, Walter Wilson, who is pursuing his Ph.D. in Physical Therapy at RFU, will conduct a study for his dissertation with the intention of publishing the findings. It's worth noting that women and girls are significantly underrepresented in sports and exercise research, underscoring the importance of this initiative in enhancing the overall well-being and safety of female athletes.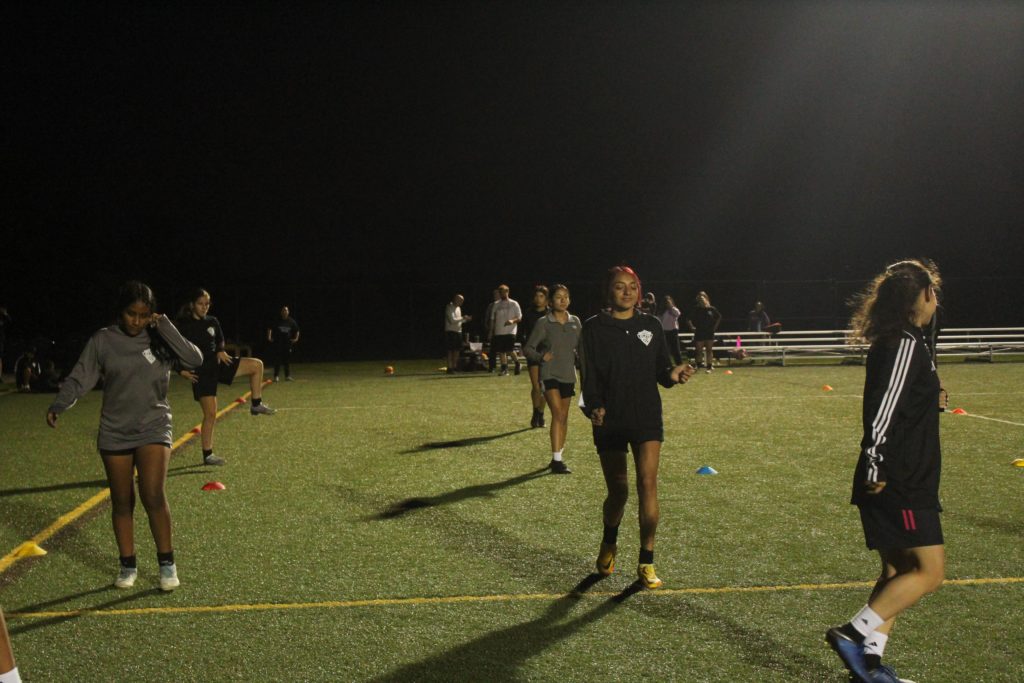 Heart of the City deeply values our partnership with Rosalind Franklin University, recognizing their unwavering commitment to our students' well-being, which aligns perfectly with our mission. We eagerly anticipate continuing the Impact Performance and Injury Prevention program and look forward to sharing our progress and growth with everyone involved in the process!