Register for the College Soccer ID event, Oct. 29th
We are very excited to host this FREE event open to ALL interested soccer players in the community (not just Heart of the City players) on Thursday, October 29th!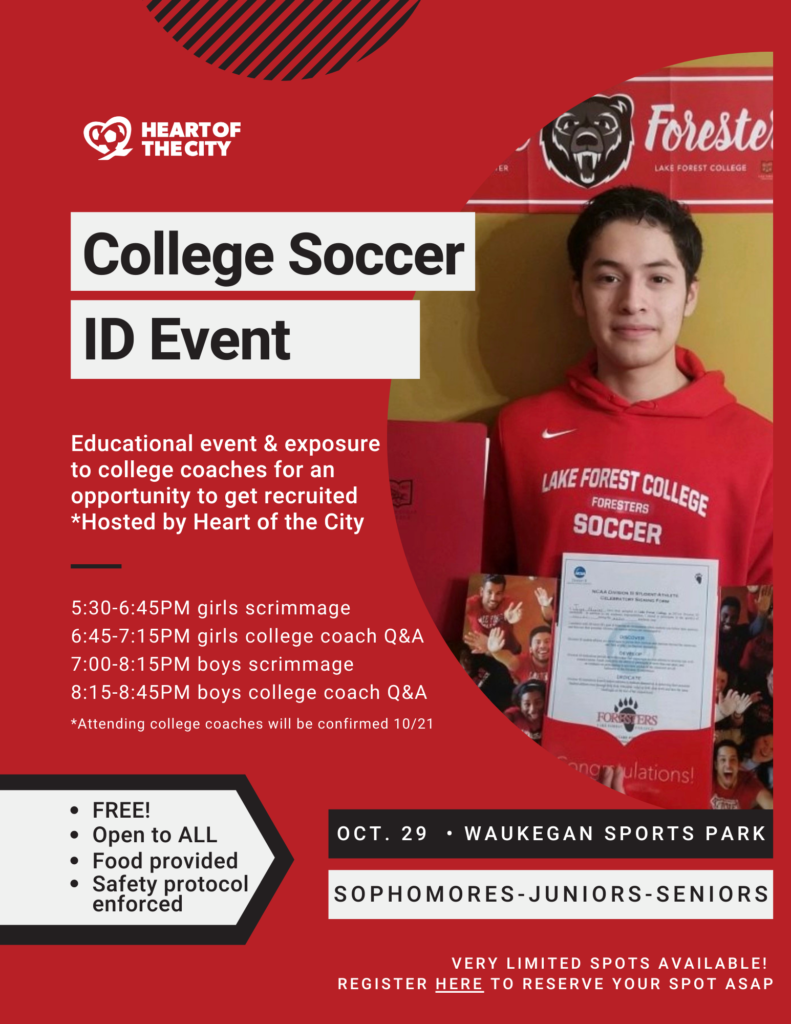 At the College Soccer ID event, players and parents will be able to learn more about the college soccer recruitment process, speak with local college coaches themselves & ask questions, and enjoy free food. Players will have the opportunity to scrimmage and show off their skills on the field with college coaches present.
Due to Covid-19 precautions, player registration is limited, so be sure to register ASAP to reserve your spot: https://docs.google.com/…/1FAIpQLSc4HRfo…/viewform