Olympic Athlete and Sports Psychologist to Speak at Heart of the City's Soccer to Success Gala

(Lake County, IL): Heart of the City is excited to announce that Olympian and Sports Psychologist, Cristina Fink, PhD, will be the 2022 Soccer to Success Gala keynote speaker on Saturday, August 13, at the Genesee Theatre in Waukegan.
With over 25 years of experience, Fink served as the Sport Psychologist for several teams in the 2000, 2004, and 2008 Olympic Games. She also competed in two Olympic Games – Seoul 1988 and Barcelona 1992 – and held the Mexican High Jump Record with a 6'4″ (1.94) jump for 22 years.
Fink is the Director of Performance Psychology for Football Science Institute and the Mental Performance Advisor for the Elite Clubs National League Soccer. She is also the Associate Athletic Director of Student Athlete Welfare for Rowan University and is the author of a number of published papers and books.
"I am honored and excited to be a part of Heart of the City's Gala," said Fink. "The impact that sports can have in a young person's life is invaluable, and Heart of the City continues with their commitment to have a positive impact on as many young people as possible through their soccer initiatives. I am glad I am able to contribute."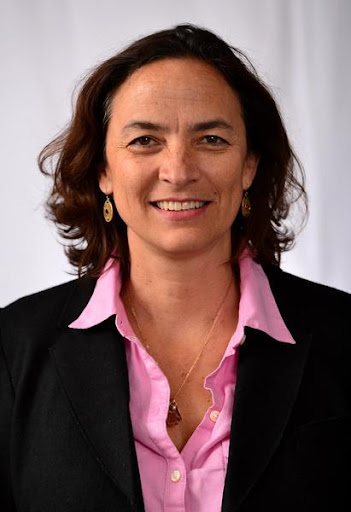 Heart of the City serves over 500 youth from underfunded communities with after school, recreational, and travel soccer programs. Eliminating the financial barriers of playing sports, Heart of the City subsidizes the costs of the programs so they are accessible to all. With a youth developmental pathway and college and career readiness support, student athletes gain experiential opportunities and life skills that help them have a brighter future.
Celebrating Heart of the City's fifth anniversary and its recent high school graduates, the Soccer to Success Gala will be a fun and impactful evening of fine dining and drinks, a spectacular live and silent auction, and raffles to raise awareness and funds for soccer and education programs that empower student athletes on and off the field.
Sponsors for the Gala include New City Moving, Medline, Miraflores Films LLC, the College of Lake County, Rosalind Franklin University, GCM Construction, Waukegan Community Bank, Old National Bank, the Waukegan Park District, and the Xcel Group.

For more information, visit the Soccer to Success Gala website at
www.heartofthecitysports.org/gala to purchase tickets or become a sponsor.