Desareih Juarez: Returning to Heart of the City as an Intern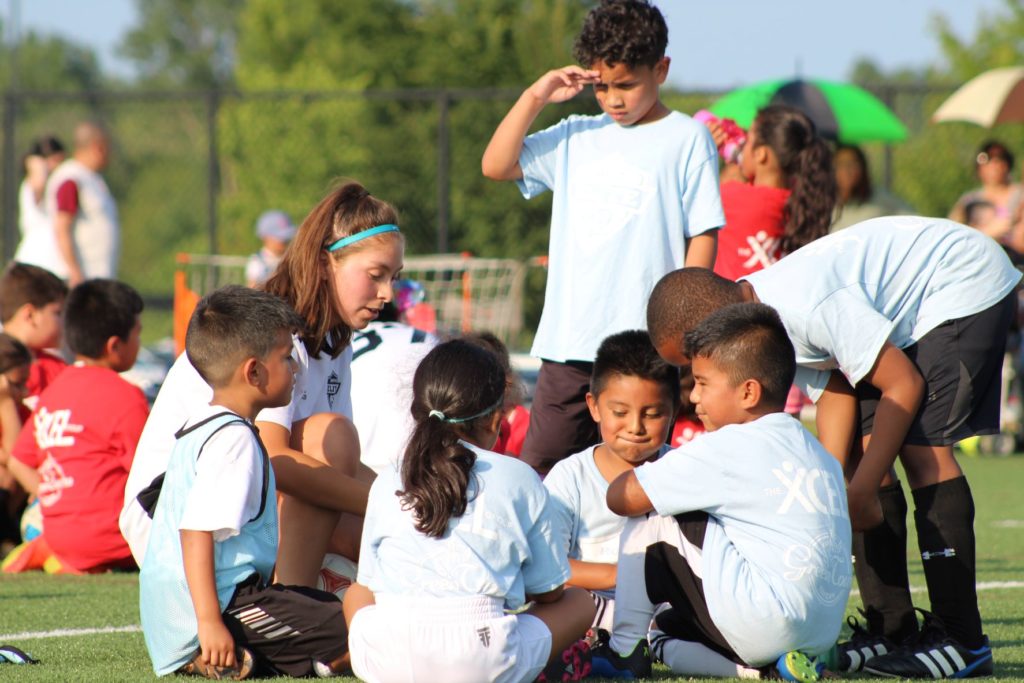 (Lake County, IL): This year, Heart of the City employed its first Summer intern, Desareih Juarez (DJ). It is with heavy hearts that we say goodbye to her now that summer has ended, but not without having a few words with DJ before she begins her fall semester at Wisconsin Lutheran College.
DJ first got involved with Heart of the City after she moved to the area from Las Vegas, Nevada in the Fall of 2016. Inheriting her passion for the sport from her father who has "played soccer all his life," she was involved in soccer programs at a young age, playing for competitive youth leagues and her high school women's varsity team while she lived in Las Vegas. However, at the start of her second year of high school, her father's job moved them to Waukegan, Illinois.
"It was really really really really hard, because I had a best friend, my favorite cousin went to the same high school (as me), and I had a boyfriend. I was into so many things; softball, soccer, flag football, I was in marching band, choir, band, theater, I was in a lot! So it was a lot to leave behind," DJ recalled. "Being a dramatic 14 year old, it was the end of the world."
The change was hard on DJ, as she was forced to leave behind all her friends and relationships in Las Vegas, and she refused to start fresh on all the activities she had previously been involved with. All except for the one she felt the most impassioned about.
Despite her efforts to seem as miserable as possible in an attempt to convince her parents to move back to Nevada, DJ was approached by her gym teacher who encouraged her to try out for the high school's women's soccer team after noticing her proficient soccer abilities. She decided to give in and was placed on the varsity team, where she began forming relationships with her teammates.
During her junior year in the spring of 2018, a Heart of the City representative visited the team during one of the practices to talk about their travel soccer team and all the resources the organization had to offer, which were accessible to everyone, no matter the cost.
"I had never played club (soccer) before because of the fact that it was so expensive, so I told my parents about Heart of the City. They said yes, I tried out, and made the Elite team!"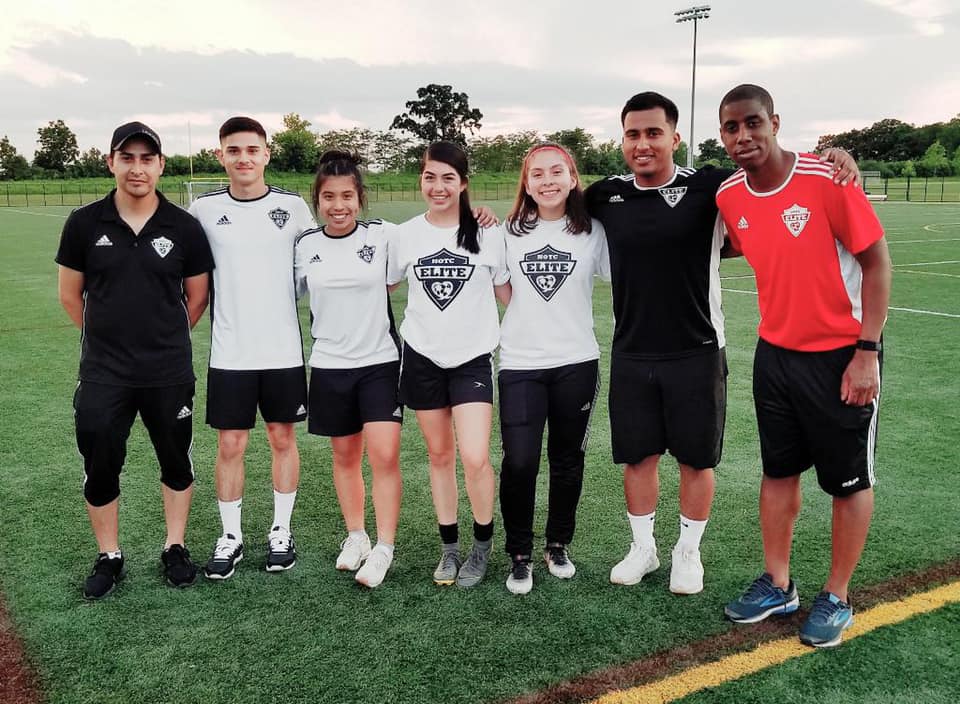 It was around this time when DJ began to think about her future and whether or not she wanted to attend college after her senior year of high school.
"When I started high school, I didn't even think about going to college because it was too much money. I wasn't going to be able to afford it and I didn't want to put that on my parents. I think during my junior year was when I was like 'hm, maybe I do want to go to school', but the only way I was going to be able to go was through sports. I knew that if I didn't make it in sports then I wasn't going anywhere."
DJ began attending Heart of the City's college tours, which otherwise wouldn't have been possible since her parents didn't have the ability to drive her hours away to visit colleges. It was on a tour of College of Lake County (CLC), where DJ met the coach for the women's soccer team. She was offered a scholarship to play on the team, and after attending FAFSA workshops with Heart of the City, she attended CLC with no out of pocket cost.
While attending CLC, DJ remained involved with Heart of the City by coaching for the soccer academy program and attending the referee certification clinic to become a certified referee.
"I wanted to broaden my ability as a player by understanding the coaching philosophy and how to referee, which made me a more well rounded player. It 100% helped me as a player and helped me teach my teammates more about the game."
During her sophomore year at CLC, DJ decided she wanted to transfer to a new school and she signed up to attend one of Heart of the City's College ID events to play for and meet local and regional college coaches. After the event, she was immediately recruited to play for the women's soccer team at Wisconsin Lutheran College (WLC).
While at WLC, DJ decided to change her major from Kinesthesiology to Sports Management after realizing that she wanted to stay involved with sports at a professional level when she eventually stopped participating as an athlete.
It was no surprise that the first organization she reached out to for professional experience was Heart of the City. Working with their Director of College and Career Readiness, Yanelly Villegas, DJ became Heart of the City's first summer intern, where she helped organize resource events, College ID events, and helped work at the inaugural 2022 Soccer to Success Gala. She also gained experience managing the organization's TikTok account and recorded/edited multiple videos that were shared on social media.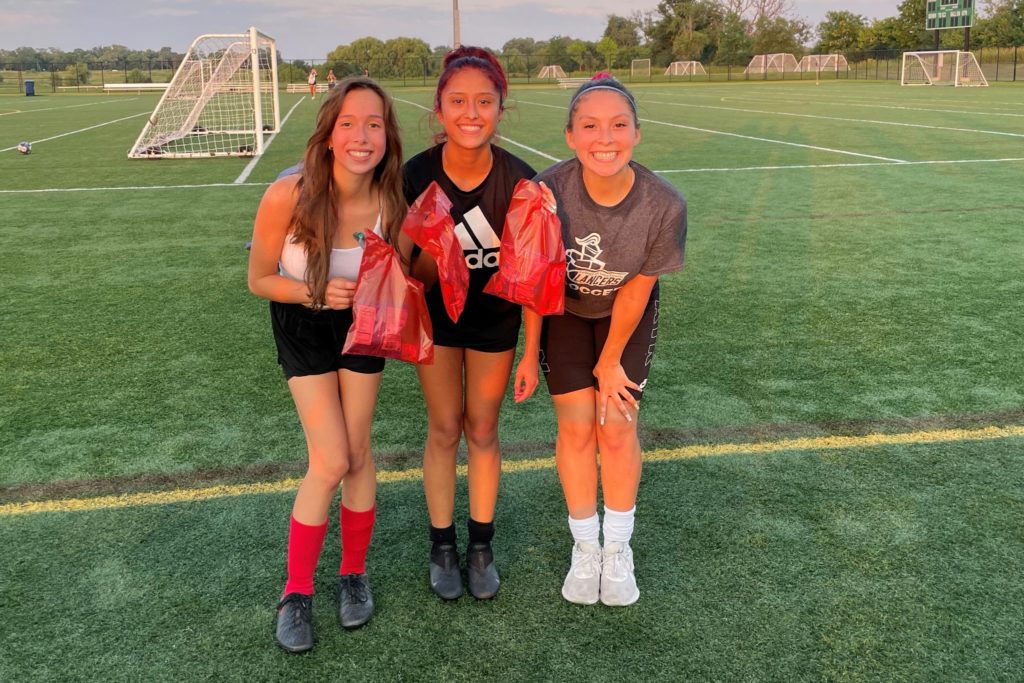 "What I liked most about the internship was working behind the scenes and actually feeling like what I was doing mattered. It was a lot of fun and it definitely gave me a better understanding of what I have in store for the future."
DJ brought an energy to the organization during her time as an intern. Her passion and commitment to sports and her community is second to none. Although she is back at WLC for her Fall semester, she plans to remain involved with Heart of the City whenever she returns home for break.
Best of luck to DJ as she continues her professional journey in Sports Management!