Covid-19 Food Relief for Families
In addition to providing virtual programming to keep youth active, connected to their coach-mentors and on track with their post-secondary goals, we have identified food security as a critical need for our families.
Most recently, we provided nearly 500 meals to Heart of the City families through a partnership with Green Town Tavern. We assembled and distributed care packages with essential items like masks and hand sanitizer, and we also started providing monthly nonperishable groceries for families.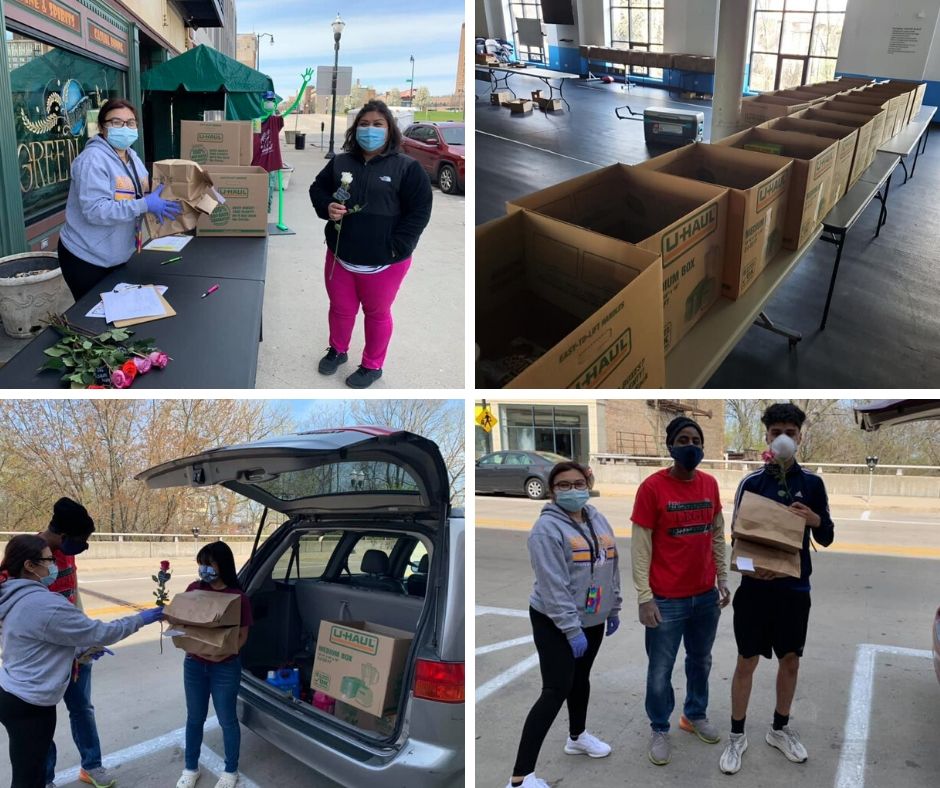 Thank you to our awesome community partners for helping us make this happen!
Contact maria@heartofthecitysports.org if you are interested in supporting an upcoming food initiative.