Help kids score goals on and off the field!
My name is Scott McLellan, and I serve as Heart of the City's Executive Director because I believe that the kids in our communities deserve the opportunities, the confidence, and the guidance to navigate toward a brighter future.
In our service area, the high school graduation rate is only 73%. 70% of the students are eligible for free or reduced lunch and 16,000 residents live in poverty, with limited opportunities to enroll their kids in extra-curricular activities.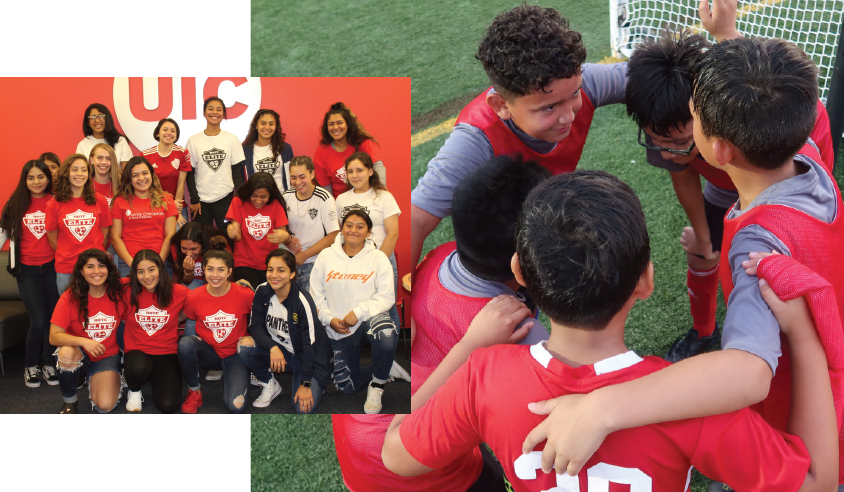 Heart of the City provides affordable soccer programs subsidized with the help of generous supporters. These programs use the sport of soccer to empower youth to play, learn, and grow. On the field, coaches and mentors emphasize teamwork, communication, decision-making, and self-confidence. Off the field, students have access to academic support, leadership training, volunteer opportunities, and college and career readiness.
Please consider an end-of-year gift to Heart of the City to help us in our mission to provide affordable youth soccer programs and access to academic programs and experiences for the kids in our communities.
Here is what your donation can provide:
Health and Wellness: $25 will provide a first-aid course for one player.
Leadership Development: $50 will provide USSF referee certification for one player
Academic Achievement: $100 will provide ACT/SAT prep for one player.
College Preparation: $250 will provide transportation to a college soccer recruiting event for up to 8 student-athletes.
Soccer Registration: $500 will cover a family's costs to register one child for one year.
Future Planning: $1,000 will cover the costs of one college visit for 2 full teams.
Please help me reach my personal fundraising goal of $1,000. From now through the end of the year, your gift will be doubled by a generous grant from the Julian Grace Foundation for all new and increased donations.
Press the donate button to go to our donations page. Enter your donation and select my name. Feel free to share this page with your friends and family.
Thank you for helping empower youth in our communities.