Heart of the City Annual Fund
As a charitable nonprofit organization, Heart of the City relies on generosity of the community to support its efforts to ensure there are affordable opportunities for youth in Lake County to participate in recreational and competitive soccer. With over 400 young people in our programs, these opportunities are in high demand. That's why 100% of every donation will be used to enhance our ability to offer access to life-changing soccer programs.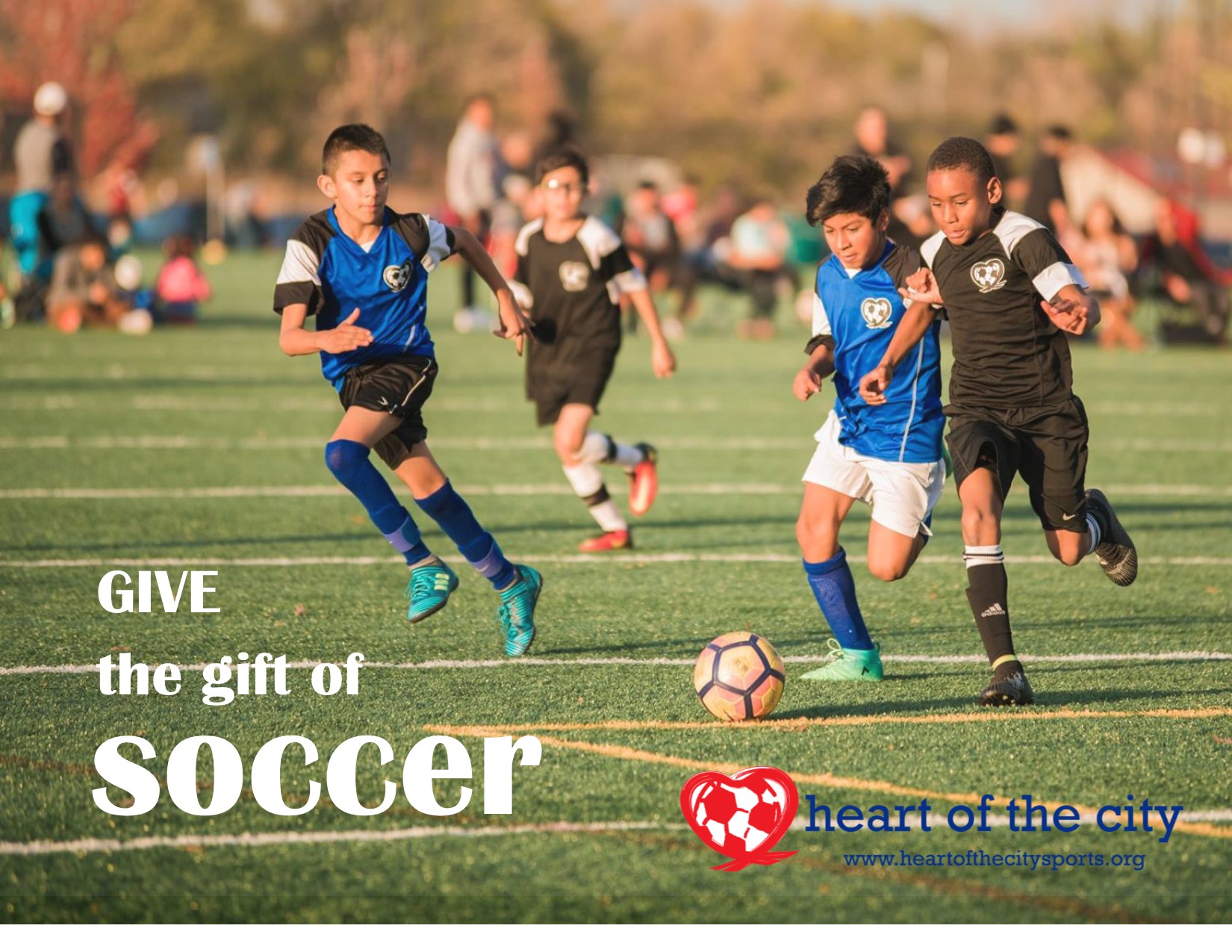 There are many kids in our community, who need an extra push to succeed. Surrounding them with coach-mentors, after school activities, and opportunities to give back in a safe environment, we're inspiring them to live healthier, active lives and make a positive impact in the community. Funding to our PlayItForward Campaign can be designated to help a specific player or team afford year-long recreational soccer opportunities. 
Many of our travel soccer players have the skill and discipline to go on, playing soccer in high school and in college. The recruitment process for doing so now requires going to showcase tournaments and identification camps; it's expensive and beyond the means of many of our players. This fund helps those players participate, providing the experiences necessary that will help shape their path toward success!